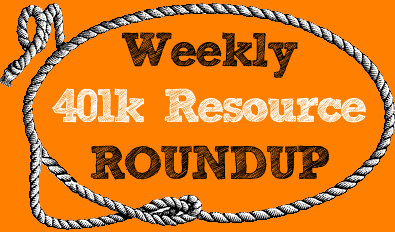 The Weekly 401k Resource RoundUp
Here are the best resources and articles I found online to help you grow a successful and compliant 401k plan practice. (For the week ending 06-25-2015.)
Want an EASIER way to keep up with industry trends and resources?
I subscribe to all the major 401k industry newsletters. I read and share what's most important to help you grow or bullet-proof your practice. You save time and keep up with industry news.
Become an Insider >>  
1 -Helping you Grow your 401k Business:
2 -Helping you Service your 401k Clients:
 3 -Helping you Manage your 401k Practice:
4 -Additional resources you should be aware of:
 5 -Regulatory issues that affect how you do business:
Question: What did I miss that others could benefit from? Share your answer on LinkedIn or Twitter.
---
The hyperlinks above take you to internet site(s) sponsored and maintained by independent third parties that are unaffiliated with the 401k Best Practice Blog. It is for general reference and educational purposes. Although we believe the content provider to be a reliable source of information, we do not guarantee the accuracy of the information or warranty the representations of such websites. The information available through these websites has not been prepared by nor does the 401k Best Practice Blog have an ability to alter the content, and content will not be monitored by the 401k Best Practice Blog in the future. The 401k Best Practice Blog assumes no responsibility for the use of or inability to use such site and recommends you review the terms, conditions, and privacy policy applying to your use of the site. Expression of opinions contained on these hyperlinks may or may not be consistent with the opinions of Sharon Pivirotto, the Pivirotto Resource Group, or the 401k Best Practice Blog. Some resources listed may contain an affiliate tracking code and if you choose to purchase a product or service after clicking the link, I may receive a commission.