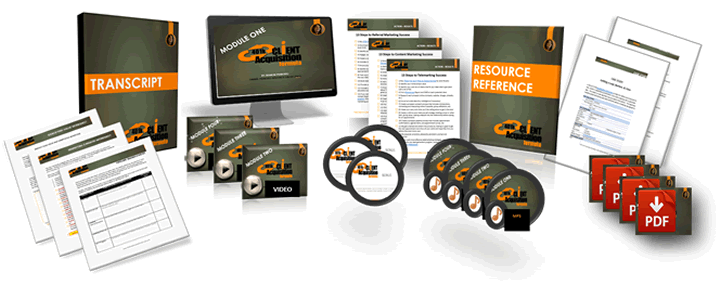 The answer I hear repeatedly from advisors when I ask "What frustrates you the most about the 401k business ?" is this:
Not enough prospects willing to meet with me.

Lack of awareness and understanding of their responsibilities (and lack of desire to take the time to learn).
Introducing the 401k Client Acquisition Workshop…
Addressing these challenges was the driving force behind the creation of the 401k Client Acquisition Workshop.
The workshop follows a three-step formula that includes:
How to find and connect with 401k plan sponsors;
What to say and do once you've gotten their attention; and
How to build a relationship through the delivery of ongoing value that not only helps you build goodwill and authority, but can lead plan sponsors to a better understanding of what they should be doing to meet the regulatory requirements of managing their plan.
The program starts by helping advisors understand how to connect with prospects and includes actionable strategies from retirement industry sales expert, Jane Murphy of Acceleration Retirement.
To help advisors understand how to differentiate themselves and create a referral strategy, Stephen Wershing of the Client Driven Practice shares approaches found in his book "Stop Asking for Referrals!".
And since the sales cycle for converting 401k plan sponsors to clients is a long one, the program teaches how to build a pipeline management process and ongoing drip program.
Advisors that attend this workshop are given a complete strategy for finding, converting and closing 401k plan business and the feedback received from workshop attendees demonstrates the program benefits:
I have written 6 pages of notes. The material is great and there are action steps that I need to take.

The workshop cuts through the clutter; allows me to refocus my marketing and prospecting work.

Great program, one of the best I have ever been through. I would recommend this to anyone wanting to grow their 401k business, who won't be competing with me.
To learn more about this valuable 401k Client Acquisition Workshop, click here.