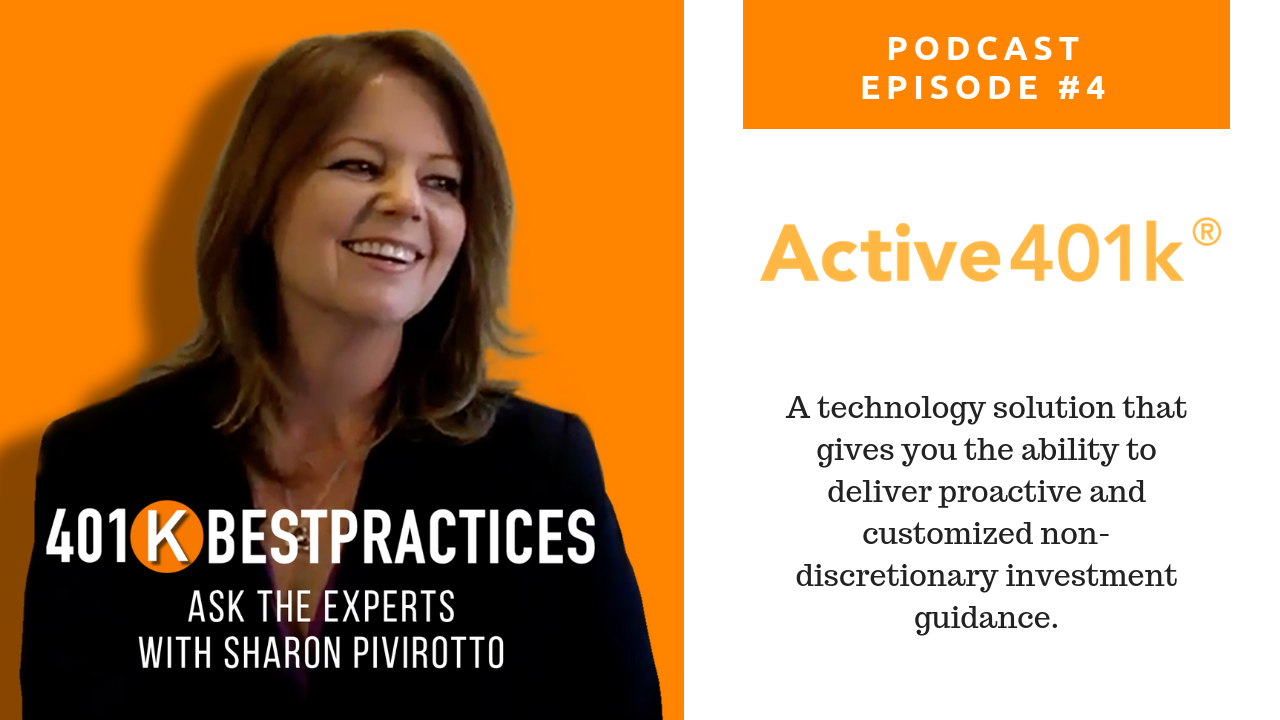 Episode #4  – Active 401k  – (Sponsored) a Marketing Tool and Advice Solution
With Craig Wear
NOTE – This tool is no longer available for access by the public.
I recently came across a third party platform called Active 401k. They offer an online, automated, account advice solution that makes the asset allocation and quarterly rebalancing recommendations for you. It sounds really interesting.
It sounds like a great way to address participants that fail to pay attention or show up for the one-on-one meetings.
It sounds like it's a great solution to outsourcing the participant advice solution.
It also sounds like a way for you to offer a valuable service you may not be able or willing to offer.
And it seems like it's also a way for you to bring in additional revenue based on their pricing structure and your flexibility in what and how you charge your clients.
I sat down and talked to Craig Wear, Founder and CEO of Q3 Advisors LLC – an SEC Registered RIA to learn more about Active 401k and recorded our conversation.
In this episode you'll learn:
What exactly is Active 401k?
Who typically signs up for this service?
How the model works (getting the risk tolerance of each subscriber, making portfolio recommendations, etc.)
What are the fees and how does the advisor charge their client for this?
How can an advisor learn more?
(Pay special attention at 12:26 where Craig talks about the marketing benefits of offering this service.)
---
---
Don't miss out on all the strategies we'll be sharing in the future. Subscribe via iTunes to get access to future episodes and don't forget to leave a rating in iTunes. It helps more people find our show.
---
Disclaimer:  The information provided in these videos is for professional use only and not for use with plan sponsors or plan participants.  The information provided, ideas, opinions and commentary are meant to be educational and general in nature and any reference to ERISA or retirement plan regulations is not meant to be legal or financial advice or an interpretation of the laws, but rather a general discussion. Check with your ERISA attorney and compliance department for the applicability of any matters discussed to your specific situation.