Are you an Advisor who wants to get

more 401k clients

,

bullet-proof your business

,

and scale your business

so you can work smarter not harder?
If so, let me give you 3 resources to help you do just that.
Click the button below and I'll INSTANTLY send you my 3 most popular Strategy Guides to get you started.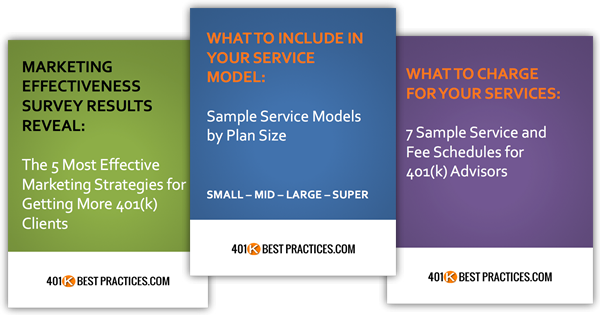 Click Here Now to Access the Free Strategy Guides
---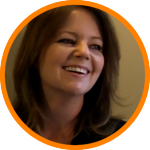 Hi! I'm Sharon Pivirotto, the founder of 401kbestpractices.com.
If you're an advisor that would like to make 401k's a larger part of your practice, then you're in the right place!
I created this 401k Best Practices website to help you become a more successful 401k Advisor.
The retirement industry is complicated enough.  Finding resources and strategies that can save you time, grow your practice and protect your clients should be easy.
When I was an Edward Jones Investment Representative…
I tried to compete with other advisors for qualified plan business. I used all the wrong marketing methods (I actually used "hope" marketing  – hoping my personal clients would introduce me to the person in charge of their company retirement plan 😉 ). Since then, experience and research have shown there are some valid, proven methods that actually work to bring in new business – and I'd love to share them with you in one of the strategy guides you'll get for subscribing to the blog.  It's called, "Marketing Effectiveness Survey Results Reveal: The 5 Most Effective Marketing Strategies for Getting More 401(k) Clients."
Once I started bringing in new 401(k) plans, I realized the service model you offer has to align with the size plan and the revenue that plan brings in or you'll never see a positive ROI.  I also realized most advisors that aren't true "401(k) specialists" don't have service model in place to help protect their clients from needless lawsuits and potential DOL and ERISA failures.  There's a lot of low-hanging fruit out there if you know what a proper service model actually looks like.  That's why I'm also giving you the strategy guide called, "What to Include in Your Service Model: Sample Service Models by Plan Size."
Finally, one of the biggest questions I get by advisors is about fees. What to charge, how to charge, what does a typical fee schedule look like, and how to demonstrate the work you do and justify your fees.  That's why I'm also giving you the strategy guide called, "What to Charge for Your Services: 7 Sample Service and Fee Schedules for 401(k) Advisors" when you subscribe to the blog.
Just click the button below to access these valuable resources now.
Click Here Now to Access the Free Strategy Guides
---