401k Products and Services by Sharon Pivirotto as seen in:
---

---
The Positioned 4 Growth Workshop
Position your firm to double your business…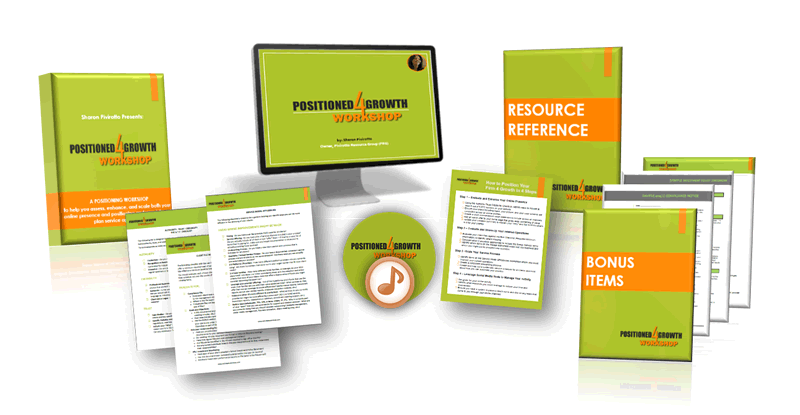 The Positioned 4 Growth Workshop is a practical program to help you assess, enhance, and scale both your online presence and positioning and your internal plan service operations so you can position your firm to double your business.
The workshop is filled with practical, proven strategies for positioning yourself online so clients find, like, and hire you. Learn how to review your own online presence and make simple changes that have a huge impact on getting your prospects attention and getting them to share their contact information with you and you'll look at your internal process in a way that helps you close the gaps that might leave you open to losing clients to your competition.
(Currently closed for revisions)
---
The 401k Client Acquisition Workshop
Learn how to acquire, nurture and convert 401k prospects into raving referral sources…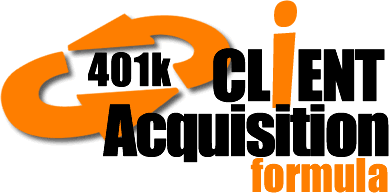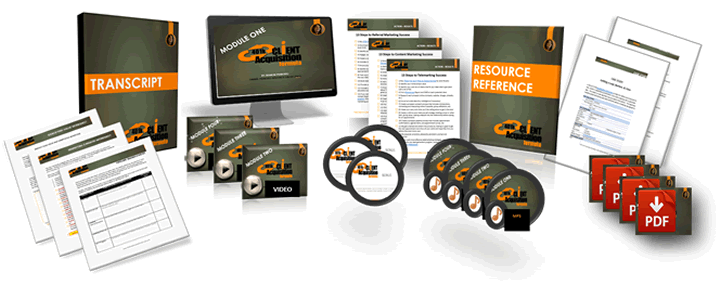 The 401k Client Acquisition Workshop is a step-by-step course that helps 401k advisors understand the best way to acquire, nurture, and convert plan sponsors into raving referral sources.
The workshop includes a three-step approach to growing your business, with reference materials, a complete case study, and interviews with industry experts sharing their experience and proven strategies.
(Currently closed for revisions)
---
The 401k Service Solution DOCUMENTS
Practice Management Resources for Retirement Plan Professionals
The 401k Service Solution is a comprehensive set of practice management resources for retirement plan sales and service professionals, packaged in a way to achieve specific objectives for growing, servicing, and offering added value to retirement plan clients.
Each document KIT includes a variety of customizable presentations, templates, worksheets, and more to use with prospects and clients.
Purchase the entire set (the 401k Service Solution Complete PACKAGE) or select the individual KITS that fit specific business needs (6 kits to choose from depending on your goal).
(Sold to fi360 in 2013, not currently open for new purchases from them – click here to visit my latest version of these tools, priced for the advisor just starting out and all-new for 2022)
---
The 401k Service Training PROGRAM
Teaching Retirement Plan Professionals Six Steps Critical to Managing a Successful and Compliant Employer-Sponsored Plan
The 401k Service Training Program delivers practice management training that reviews ERISA regulations, industry best practices and valuable resources and culminates in the the Professional Plan Consultant (PPC) designation. Retirement sales and service professionals:
gain a comprehensive understanding of the issues facing plan sponsors
learn how to identify shortfalls in an employer-sponsored plan
review a simple, effective process that simplifies the 401k business service model
increase proficiency in order to grow and protect retirement assets
(Sold to fi360 in 2013 – this is the Professional Plan Consultant Program you can access through fi360 here.)
---
Fiduciary FOCUS Training
Fiduciary Education for Brokers and Advisors
A NEW Training Portal for broker-dealers (to deliver to their non-fiduciary advisors and registered reps) providing critical foundational training covering:
1 Hour of Fiduciary Basics
ERISA regulatory overview
Fiduciary roles, responsibilities, & liabilities
Specific examples of what actions makes an individual a fiduciary and what advisers should do/not do to avoid walking the line
1 Hour of Advanced Topics
Prohibited transactions
Conflicts of interest
Participant education vs. advice
Cross selling
(Developed for fi360 in 2014, not currently open for new purchases)
---
The Retirement Plan Management TRAINING & CERTIFICATION Program
Training for Plan Sponsors, Delivered Directly by the Advisor
A complete Training Program for Advisors to deliver to plan sponsor clients that includes:
a full six-hour training workshop
with Instructor Guide,
Participant Workbook,
Program Exam,
Program Survey,
all Workshop Handouts, &
Marketing Material to promote the Committee Training Program such as information on HRCI Recertification Credit approval, flyers and a sample postcard.
(Sold to fi360 in 2013, not open for new purchases)
---
The 401k Service SOLUTION HANDBOOK
For Retirement Plan Sponsors and Fiduciaries
"The 401k Service Solution applies practical experience and expertise to provide detailed, comprehensive guidance on how to establish and properly maintain a retirement plan. It is information that is critical to both the plan fiduciaries and the professionals that advise them. We are very pleased to be associated with Don Settina and Sharon Pivirotto as they work to advance proper fiduciary conduct. I encourage all who have or share responsibility for the management of retirement plan assets to become familiar with their message and heed their advice." – J. Richard Lynch (Director, fi360)
(Created in 2005, some content is out of date, no longer available for new purchases)
---