The good, the bad and the ugly truth
(This post is in response to feedback from a previous post, so if it sounds like I'm repeating myself at the top here, it's because I am since it bears repeating.)
Let's start with…
The Ugly Truth
Put your big boy pants on.  It's time for a heart to heart. I'm not one for sugar coating the truth, so here goes…
You might be really great at closing the sale when you're face to face with a prospect, but I can tell you when it comes to online marketing…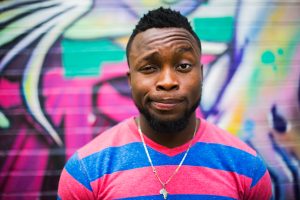 Let's just say, there's a LOT of room for improvement.
When I created a training workshop on how to position your business for growth, here's what I noticed when I reviewed the profiles of twenty 401k advisors…
With an average score of 30 out of 100 points on the online profile assessment, it became quite clear that advisors should NOT be trying to do social marketing.
You are good at sales and building relationships and helping participants.  Social media is just not your thing.
You probably hate having to deal with compliance regarding what you can and can't put on your website and you may even think of social media as a waste of time.  To this I say –
For the love of all things creative, responsive and effective… outsource already!
When I was writing the previous blog post trying to find a few examples of 401k advisors that had a complete, fully integrated online and social media presence, I was left scratching my head in frustration.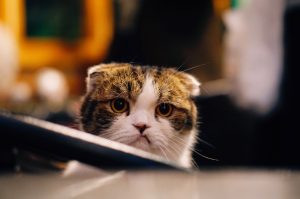 I looked up websites of advisors who are subscribed to my blog updates, I scanned the profiles of the 401k Wire's Most Influential DC Advisors and even looked up the PLANSPONSOR Retirement Plan Advisor of the Year award recipients and still had a hard time finding 401k advisors that had a consistent and professional presence across all online profiles.
It's not your fault.  Twitter, Facebook, LinkedIn, websites – these are not things you should be spending your valuable time on.  As I said before, your talent lies in selling, servicing, and helping 401k plan sponsors and participants.
But with over 5000 views on my previous post, I received dozens of emails.  Some folks questioned the benefit of having anything more than your contact information online.  Still others wanted to know if, instead of reviewing your social media presence and telling you what you should do to fix the gaps, I could just offer a "done-for-you" service to lay the foundation and set up your social media profiles for you. (Not at the moment – but I know people if you want a recommendation.)
Let me first address the importance of having a strong presence online.  This is what I call…
The Bad News
It is absolutely important that you have a strong online presence if you want to grow your practice. Like it or not, technology is here to stay and is quickly becoming a more essential part of our daily lives and how our prospects find and engage with us. In fact, you're reading this post right now on my website and chances are we've never even met.
There is no more yellow pages.  Well, there is, but I shred it and use it as nesting box material in my chicken coop :-).
Even business cards are becoming pointless, according to Gary Vaynerchuk (New York Times and Wall Street Journal Best-Selling author and serial entrepreneur). (Colorful language warning on that one – it's Gary V though so if you click it, you should expect it.)
Your website is your brochure and your opportunity to deliver value and build credibility.
Your LinkedIn profile is your business card and offers real-time networking.
Your twitter account is the new after-hours mixer.
Your prospects will look you up online and you will be compared to the incumbent and the competition.
Ten years ago when I went out on a first prospect meeting with a lead from Acceleration Retirement, the CFO knew all about my background in the military and even asked me about my time as President of the Oakmont Rotary Club because he had googled my name ahead of our meeting. And that was ten years ago when we were way less plugged in then we are today.
How your profiles look and the messages you convey can most certainly help you or hurt you.
The Good News
Here's the good news – it is really not that difficult to create an integrated brand that conveys professionalism, builds credibility, and gets you in the game.
This article lays out the five steps you should take to position yourself online as a 401k specialist.
If you need additional help, Hubspot provides a complete set of Social Media Cover Photo Templates so all you have to do is paste in your brand images, save, and then upload to each account for consistency across all platforms.  You can download those free templates here.
And if you want to know what to do once you've created your strong online brand, Buffer offers more value in their Free Social Media Marketing Resources Kit (including action plans) then you'd get by paying hundreds of dollars for social media training from other organizations.  You can access that free kit here.
Now you have no excuses.  Everything is outlined above. Five steps, free templates, and an action plan. With a few updates you'll be standing out from your competitors and attracting new leads in no time.
Take Action
Maybe you'll choose to implement a strong online presence with the steps outlined in my previous post and the free resources from Hubspot and Buffer. Or perhaps you'll decide your resources are best spent outsourcing this critical brand building activity.
Either way, you will increase your chances of attracting and converting prospects into clients when you make the decision to allocate some time and resources to building a credible and professional online presence.
---
Credit: Photo 1 by Ayo Ogunseinde on Unsplash
Credit: Photo 2 by FuYong Hua on Unsplash