Using 401k Titles – Marketing Genius or Something Else?
I have a question I'd like to pose to you that has to do with conveying authority in the 401k industry – and would love your opinion…
So let me share my thoughts on using 401k titles (like 401k Quarterback, 401k Coach, etc.), what Robert Cialdini says about titles, and then tell me what you think.
Titles Convey Authority
I've seen titles used in the 401k industry by several advisors.  The first one that comes to mind instantly is Charlie Epstein – he is "the 401k Coach" (a registered trademark of Charlie's firm).  When I met Charlie for the first time, he was exhibiting at an industry event.  He he had a booth set up, and a huge banner, and was wearing a shirt that read, "the 401k Coach." Instantly, I thought of Charlie as the expert. He's the coach – he's THE 401k Coach.
And that created a sense of almost instant credibility – because he had that title.
Other titles I've seen include:
401k Quarterback (I have actually trademarked that title)
401k Maestro
the 401k Doctor
Dr. 401k
the 401k Professor
There are a lot of titles that advisors are using in the 401k industry (in addition to what I have listed above)… And my question is, how does that affect us psychologically from a persuasion standpoint? (And what is your opinion of it?)
Influence – The Psychology of Persuasion by Robert B. Cialdini, Ph.D.
Have you ever seen a job title that really impressed?
How do you respond to instructions from someone in uniform?
What do you think of someone dressed in a suit versus someone in casual clothes?
These are three questions posed by Robert Cialdini in his book, Influence – The Psychology of Persuasion.
In his book, he talks about the fifth principle of persuasion, which is authority.
He says the three factors that trigger the authority principle are:
titles
uniforms (clothing)
and insignia (or accessories that go along with certain positions)
So how can you use titles to create authority in the 401k space? Would you use a title to create authority in the 401k space?
Do you think it's false advertising or do you think it's smart marketing? Do you think it's unfair persuasion or simply a mental tactic? Or do you think it just gives someone an unfair advantage?

A Registered Trademark of Pivirotto Resource Group – 401k Quarterback
So "401k Quarterback" is a title that I've trademarked. But when you think of what a quarterback is…
"A player positioned behind the center who directs the team's offensive play. "
Many advisors are quarterbacks on the plans that they service. They are the professional position behind the scenes, alongside the plan sponsor, directing the plan's management on behalf of the plan sponsor. So 401k quarterback is a common industry term, but by trademarking it, it's now also a very real marketing strategy – and something that I can give to advisors I work with to use in their business.
I actually have promotional swag such as coffee cups, polo shirts, ties, and more.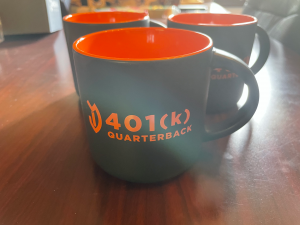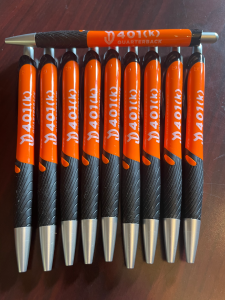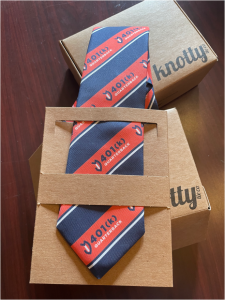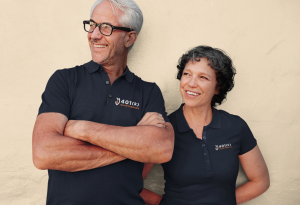 And when advisors join the 401k Quarterback program, they have access to use this title (and the logo) in their business.
I think of this as passive marketing.  It's a conversation starter.
When you're talking with a wealth management client and you're drinking out of a mug that says 401k Quarterback on it, it sparks conversations that you don't necessarily have to start because that logo is there in front of people.
And when you wear a 401k Quarterback shirt or tie to a basketball game or a football game or other event and somebody asks you about it, you have an opportunity to tell them what you do.
Personally, I think it's great marketing.  But I'm curious to know what you think? Do you think it's unfair persuasion (using a mental (authority) tactic) or an unfair advantage? Would you use titles to create authority in the 401k industry (or in the financial industry in general)?
I'm curious, shoot me an email and let me know your thoughts.
---
Listen to the Podcast episode of this topic here.
Or watch the video on YouTube here (coming soon).