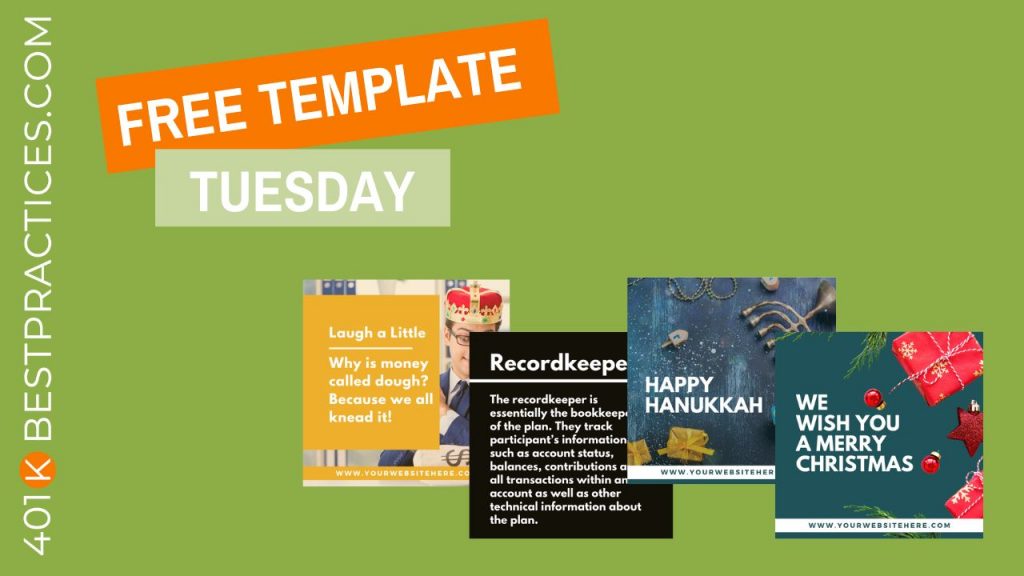 Free Template Tuesday Download Now Available Starting December 13, 2022
Every week or two, inside the free VIP Resource Library, I give away one (or more) templates from the 401k Business in a Box Library (normally only available inside the paid program).
Here is the current free template.  (NOTE – YOU MUST BE LOGGED INTO THIS SITE TO VIEW THE FULL LIBRARY AND ACCESS THE TEMPLATES.)
Click Here to go to the VIP RESOURCE LIBRARY and Download the FREE TEMPLATE
---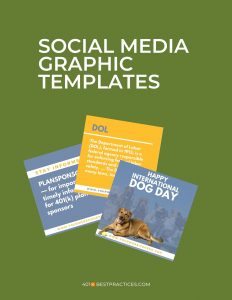 Grow Your Business
Free SOCIAL MEDIA GRAPHICS
Inside the Social Media Posts in a Box Complete Kit, you'll find 180 different done-for-you graphics to post on your various social media platforms – to offer value, inspiration, or information to your prospects.
These graphics are super easy to edit using a free online tool called Canva.  And sample text to post with each graphic is given in the complete kit.
Right now, you can access 4 different social media graphics to post.  Just log in to the Free Resources VIP Library to access.
---
If you're not already a member of the VIP Resource Library, click here to join now (it's free).