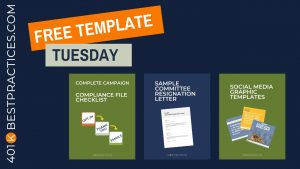 Free Template Tuesday Downloads Now Available Starting Aug 2, 2022
Every week inside the free VIP Resource Library, I give away 3 different templates from the 401k Business in a Box Library (normally only available inside the paid program). Here are this week's free templates.
Click Here to go to the VIP RESOURCE LIBRARY and Download FREE TEMPLATES
---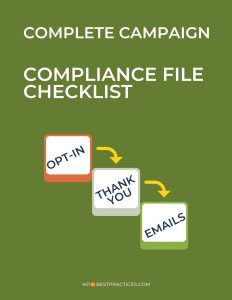 Grow Your Business:
Compliance File Checklist Complete Campaign
Two weeks ago I gave away a free article titled, "Documenting a Prudent Process" along with the "401k Plan Compliance File Checklist." If you missed it, they're both available inside the Prospect Drip Content Kit.
Today you can access the Compliance File Checklist Complete Campaign – which lets you give away that Checklist to get new leads online. It includes cut-and-paste copy for the Opt-in Page, the Thank You Page, and 2 Follow-up Emails.
---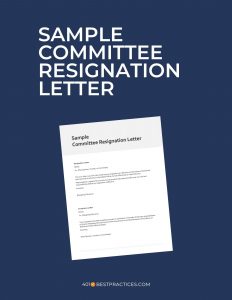 Service Your Clients:
Sample Committee Resignation Letter
Many plan sponsors are unaware that a departing plan fiduciary must first ensure someone has replaced them, and until they do this, they are still responsible (and liable) for the responsibilities they were performing.
A best practice is to have leaving fiduciaries sign a Committee Resignation Letter, so I'm giving you this sample document today from the Investment Committee in a Box Complete Kit.
---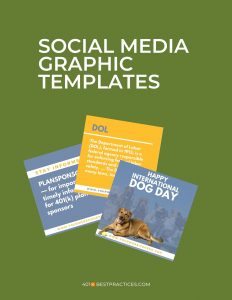 Grow Your Business:
Sample Social Media Graphics
Want another free sample of the graphics you get inside the Social Media Posts Kit?
This week you can download three different Social Media Graphics to post to your social media accounts. This download includes the editable graphics, along with sample text you might post along with the graphic.
---
All three templates are available this week only inside the Free Resources VIP Library.
If your'e not already a member, click here to join now.