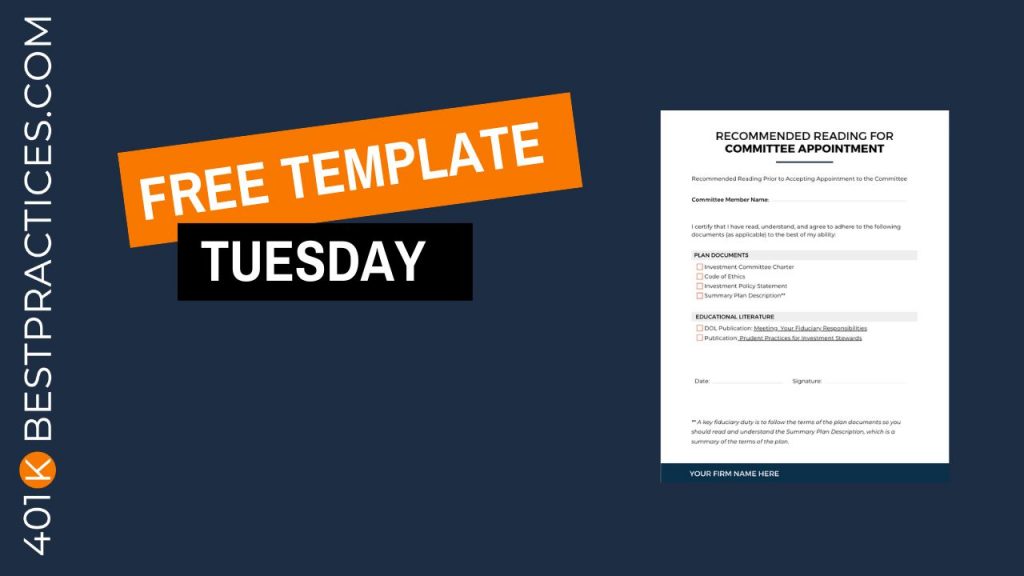 Free Template Tuesday Download Now Available Starting November 1, 2022
Every week or two, inside the free VIP Resource Library, I give away one (or more) templates from the 401k Business in a Box Library (normally only available inside the paid program).
Here is the current free template.
Click Here to go to the VIP RESOURCE LIBRARY and Download the FREE TEMPLATE
---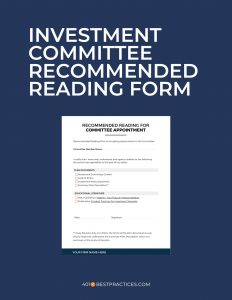 Service Your Business:
Investment Committee Recommended Reading Form
Inside the Compliance File in a Box Complete Kit, you'll find a Recommended Reading Form under the Fiduciary Documentation.
This form is used when appointing new committee members and helps to document that they've read and are familiar with the essential documents that dictate how the plan is to be managed (Bylaws, Investment Policy Statement, Summary Plan Description, etc.), as well as important educational information that will help them in their role (DOL publication and the Prudent Practices Handbook).
As with all forms in the 401k Business in a Box Library, this form can be modified to include the pertinent documents your plan sponsor client would like each new committee member to familiarize themself with.
Right now, you can access the Recommended Reading Form.  Just log into the Free Resources VIP Library to access.
---
If you're not already a member of the VIP Resource Library, click here to join now (it's free).