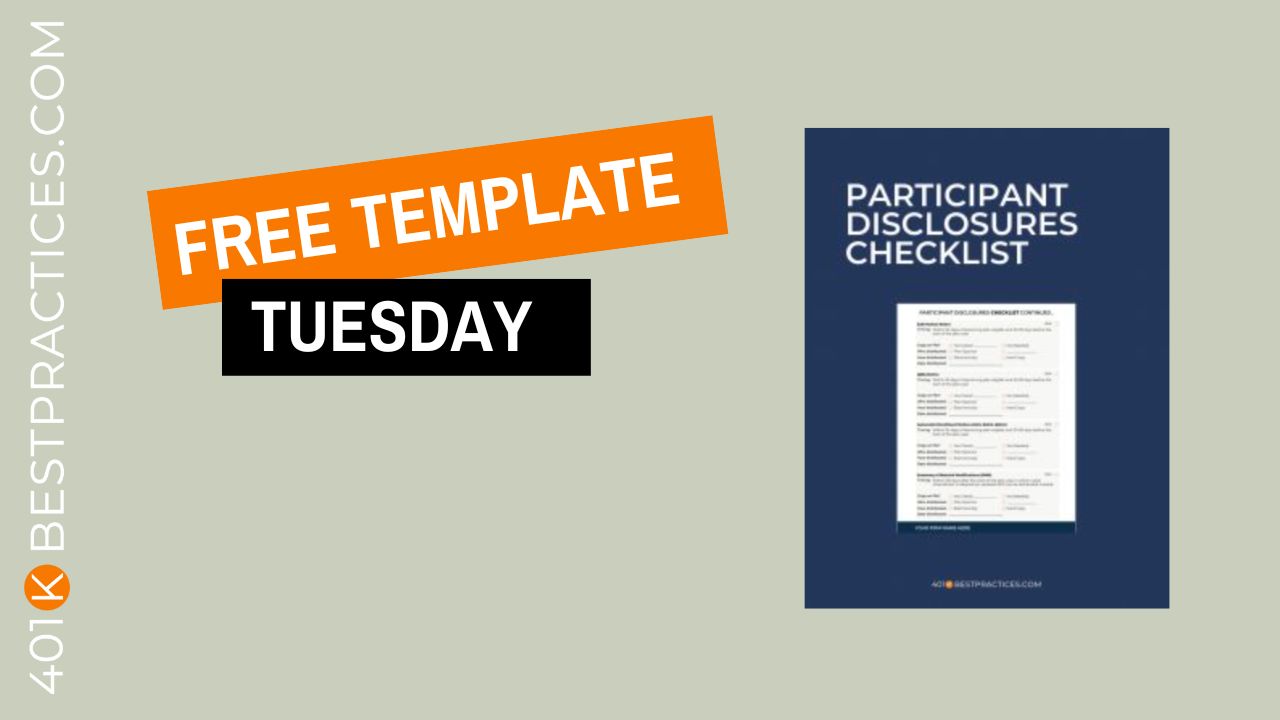 Free Template Tuesday Download Now Available Starting September 6, 2022
Every week inside the free VIP Resource Library, I give away one (or more) templates from the 401k Business in a Box Library (normally only available inside the paid program).
Here is this week's free template.
Click Here to go to the VIP RESOURCE LIBRARY and Download the FREE TEMPLATE
---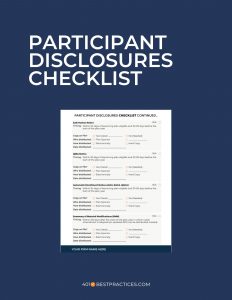 Service Your Clients:
Participant Disclosures Checklist
Inside the Plan Compliance File in a Box (coming soon), you'll find under the Participant Section, a simple checklist that reviews required participant disclosures on a 401(k) Plan and allows the plan sponsor to identify, confirm, and file required disclosures.
Plan sponsors often assume their providers take care of all required notices but the plan sponsor is ultimately responsible to ensure timely compliance with the regulation. This checklist helps them understand the most common notices that should be distributed, when they should be distributed, and allows them to document their oversight in this area.
Today you can access the Participant Disclosures Checklist.  Just log into the Free Resources VIP Library to access.
---
If your'e not already a member, click here to join now.