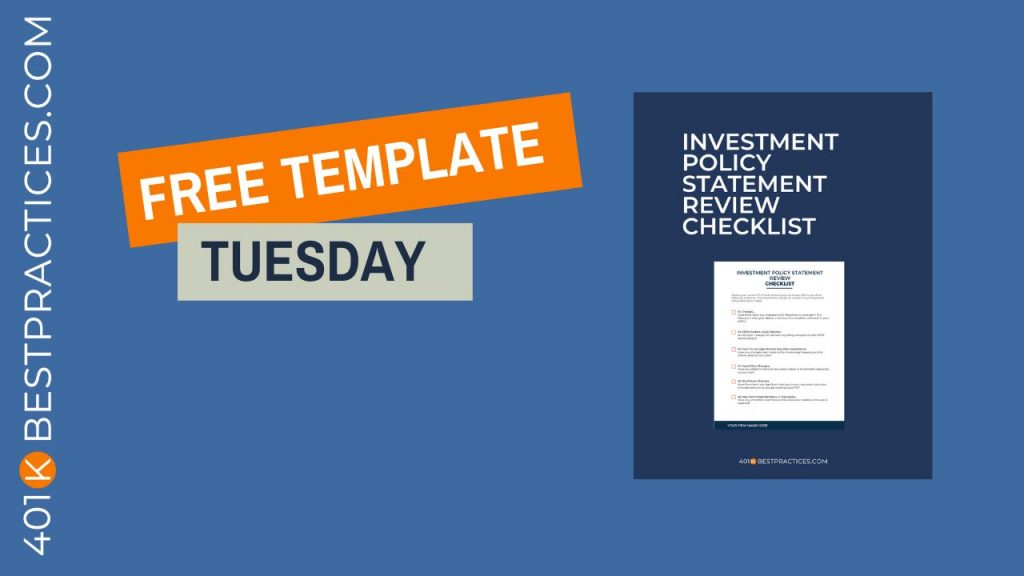 Free Template Tuesday Download Now Available Starting Aug 30, 2022
Every week inside the free VIP Resource Library, I give away one (or more) templates from the 401k Business in a Box Library (normally only available inside the paid program).
Here is this week's free template.
Click Here to go to the VIP RESOURCE LIBRARY and Download the FREE TEMPLATE
---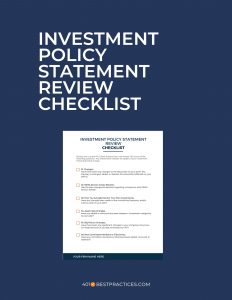 Service Your Clients:
IPS Review Checklist
Inside the Plan Compliance File in a Box (coming soon), you'll find under the Investments Section, a simple checklist that reviews some common events that might warrant the plan's Investment Policy Statement be updated.
Every year the IPS should be reviewed to verify it's being followed, and any issues identified that might trigger an update is needed.
Today you can access the Investment Policy Statement Review Checklist.  Just log into the Free Resources VIP Library to access.
---
If your'e not already a member, click here to join now.