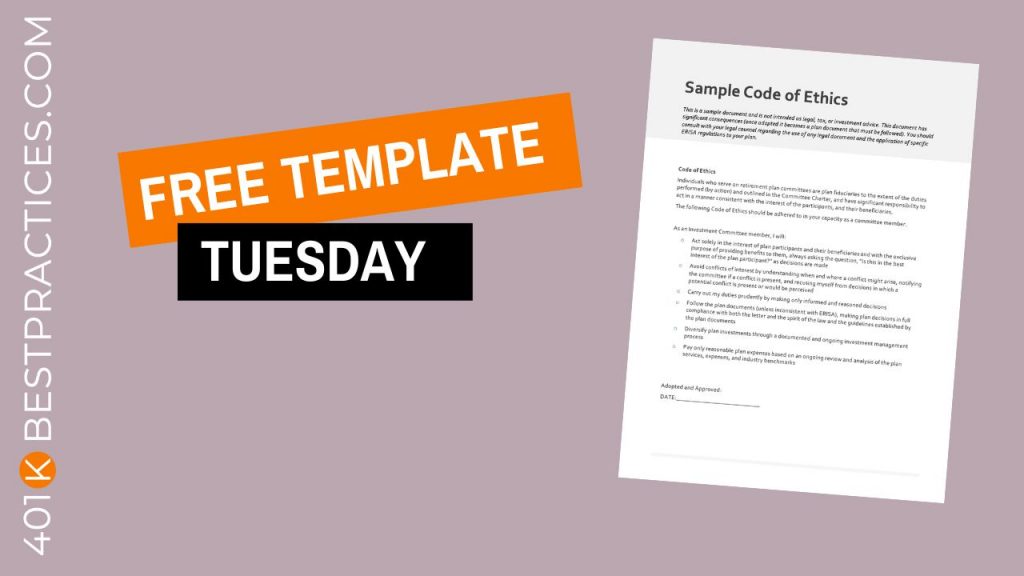 Free Template Tuesday Download Now Available Starting November 29, 2022
Every week or two, inside the free VIP Resource Library, I give away one (or more) templates from the 401k Business in a Box Library (normally only available inside the paid program).
Here is the current free template.  (NOTE YOU MUST BE LOGGED INTO THIS SITE TO VIEW THE FULL LIBRARY AND ACCESS THE TEMPLATES.)
Click Here to go to the VIP RESOURCE LIBRARY and Download the FREE TEMPLATE
---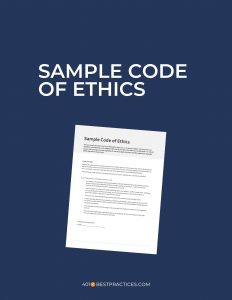 Service Your Business:
SAMPLE Code of Ethics
Inside the Investment Committee in a Box, you'll find a Sample Code of Ethics.
Provide a sample Code of Ethics to your plan sponsors to help them understand their key fiduciary responsibilities, according to ERISA.
Right now, you can access the Sample Code of Ethics.  Just log into the Free Resources VIP Library to access.
---
If you're not already a member of the VIP Resource Library, click here to join now (it's free).