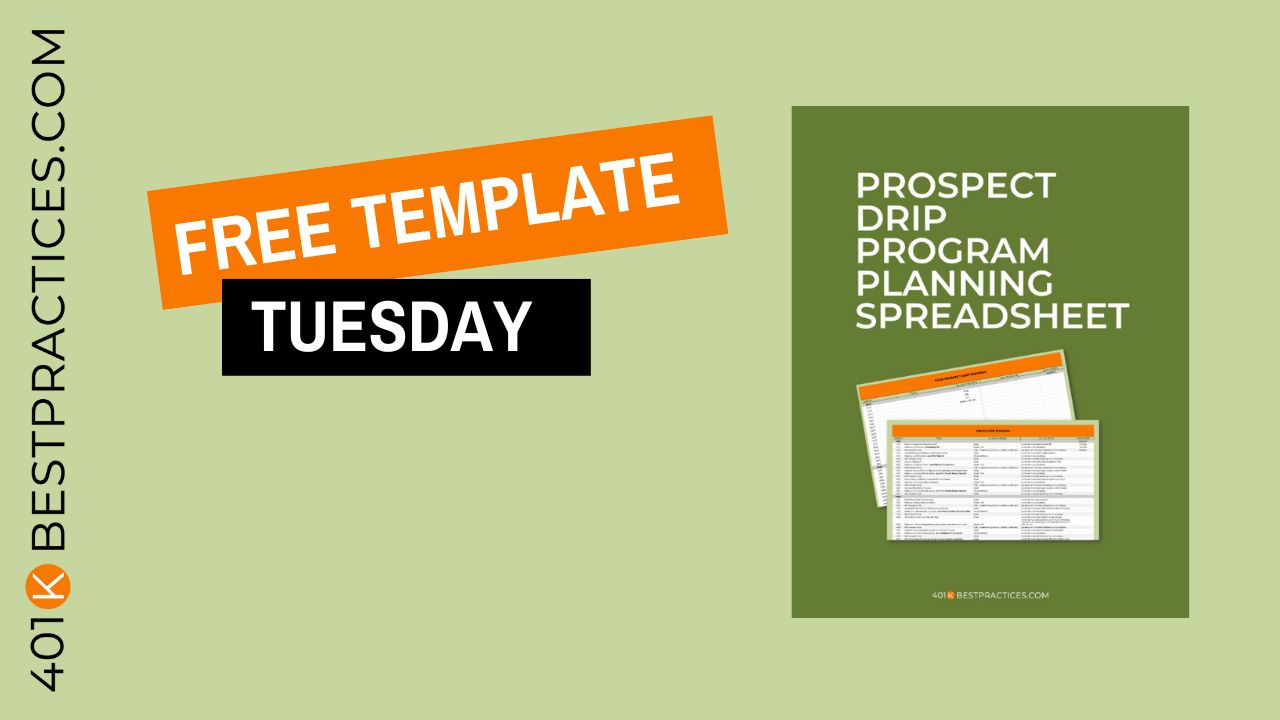 Free Template Tuesday Download Now Available Starting September 13, 2022
Every week inside the free VIP Resource Library, I give away one (or more) templates from the 401k Business in a Box Library (normally only available inside the paid program).
Here is this week's free template.
Click Here to go to the VIP RESOURCE LIBRARY and Download the FREE TEMPLATE
---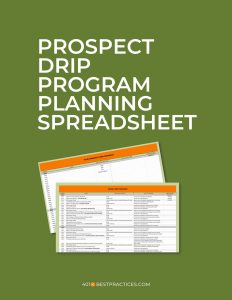 Grow/ Manage Your Business:
Prospect Drip Program Planning Spreadsheet
Inside the Prospect Drip Content in a Box Complete Kit, you'll find a tracking / planning spreadsheet to help you plan out your 401k prospect pipeline process.
The sample drip schedule and tracking spreadsheet gives you:
A sample 12-month process using the content available in the Prospect Drip Content file as an example
What format to communicate to plan prospects
Suggestion for how often to send information to prospects
A spreadsheet for you to plan out what you'll send, and a method to track what's been communicated
Today you can access the Prospect Drip Program Planning Spreadsheet.  Just log into the Free Resources VIP Library to access.
---
If you're not already a member of the VIP Resource Library, click here to join now (it's free).